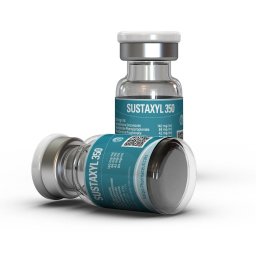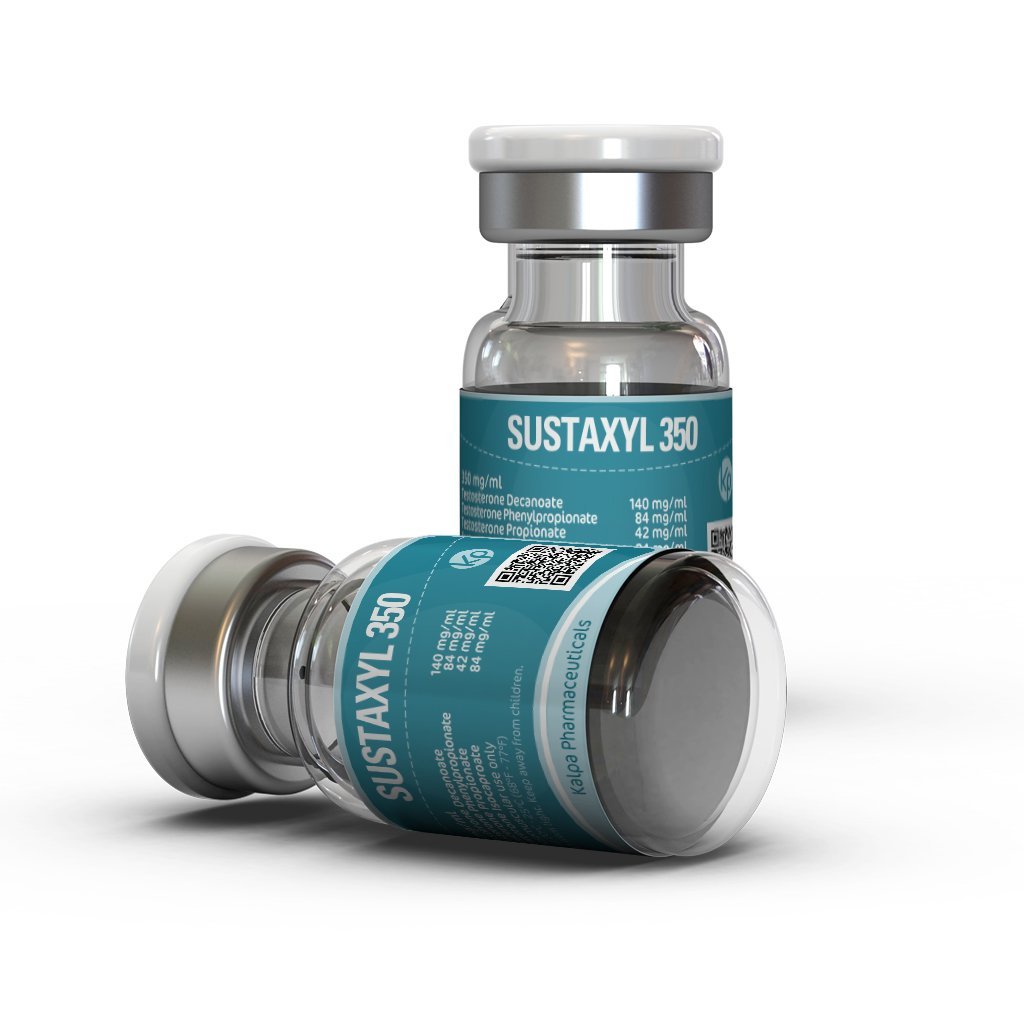 Kalpa Pharmaceuticals
Sustaxyl 350
MADE BY: Kalpa Pharmaceuticals
AMOUNT: 10 ml vial
DRUG CLASS: Anabolic Steroid (for intramuscular injection)
ACTIVE LIFE: 15-20 days
AVERAGE DOSE: Men 400-1200 mg/week
LIVER TOXICITY: Low
AROMATIZATION RATE: High
DHT CONVERSION: high
DECREASE HPTA FUNCTION: Severe
ANABOLIC/ ANDROGENIC RATE: 100:100
ACTIVE SUBSTANCE:
Testosterone Decanoate
Testosterone Phaenylpropionate
Testosterone Propionate
Testosterone Isocarpoate
Sustaxyl 350 Detailed
Kalpa Pharmaceuticals Sustaxyl 350

Sustaxyl 350 by Kalpa Pharmaceuticals is an injectable steroid that contains 350 mg of testosterone in five different esters.
The various esters in Sustaxyl 350 release hormone at different rates, ensuring consistent blood levels. Bodybuilders typically inject it three times a week.
Testosterone is the most common and fundamental anabolic hormone and is often used as the base steroid in cycles. It possesses both anabolic and androgenic properties, leading to increased muscle size, strength, well-being, libido, and sex drive in users.
However, Sustaxyl 350 may cause estrogen buildup and side effects in some users. To prevent this, bodybuilders often use anti-estrogens such as Arimixyl or Proviroxyl. Those who are extremely sensitive or using high doses may require stronger anti-estrogens like Letroxyl or Aromaxyl.
Additionally, the use of Sustaxyl 350 can result in androgen side effects such as oily skin. To restore the body's natural function and maintain gains, a proper post-cycle therapy (PCT) plan is necessary. Bodybuilders typically use a combination of Clomixyl, Nolvaxyl, and HCG 500iu or 10.000iu for 3-4 weeks.
Women also use testosterone for mass building, but the doses are lower to avoid masculinizing side effects. The recommended dosage of Sustabol 350 for male bodybuilders ranges between 400-1200 mg per week, and the cycle duration can vary from 8-20 weeks depending on the athlete's goals. Women usually see positive outcomes with doses of 50-100 mg per week.
Please log in to write Sustaxyl 350 review.
Top 10 Dragon Pharma Products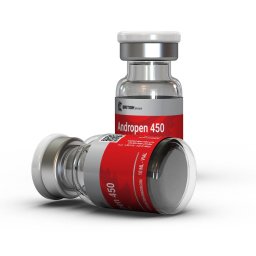 British Dragon Pharmaceuticals
MADE BY: British Dragon Pharma
AMOUNT: 10 ml vial
ACTIVE SUBSTANCE:
147 mg Testosterone Decanoate
32 mg Testosterone Acetate
73 mg Testosterone Phenylpropionat
73 mg Testosterone Propionate
125 mg Testosterone Cypionate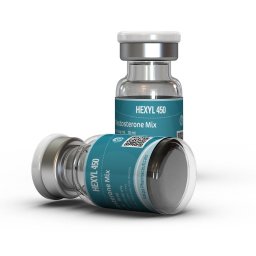 Kalpa Pharmaceuticals LTD, India
MADE BY: Kalpa Pharmaceuticals
AMOUNT: 10 ml vial
ACTIVE SUBSTANCE:
147 mg Testosterone Decanoate
32 mg Testosterone Acetate
73 mg Testosterone Phenylpropionat
73 mg Testosterone Propionate
125 mg Testosterone Cypionate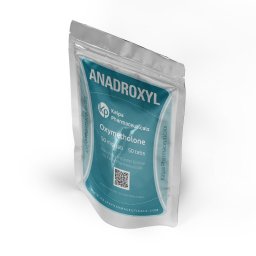 Kalpa Pharmaceuticals LTD, India
MADE BY: Kalpa Pharmaceuticals
AMOUNT: 50 tabs
DRUG CLASS: Oral Androgenic Anabolic Steroid
ACTIVE LIFE: 12-16 hours
AVERAGE DOSE: Men 50-150 mg/day
LIVER TOXICITY: Very High
AROMATIZATION RATE: None
DHT CONVERSION: DHT derivative
DECREASE HPTA FUNCTION: Very High
ANABOLIC/ ANDROGENIC RATE: 320 : 45
ACTIVE SUBSTANCE: Oxymetholone 50mg/tab
Top 5 Dragon Pharma Products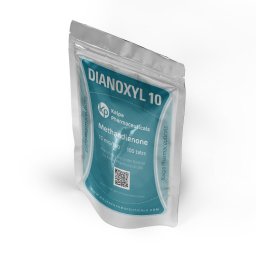 Kalpa Pharmaceuticals LTD, India
MADE BY: Kalpa Pharmaceuticals
AMOUNT: 100 tabs
DRUG CLASS: Oral Anabolic Androgenic Steroid
ACTIVE LIFE: 6-8hours
AVERAGE DOSE: 25-100 mg/day
LIVER TOXICITY: High
AROMATIZATION RATE: High
DHT CONVERSION: None
DECREASE HPTA FUNCTION: Yes
ANABOLIC/ ANDROGENIC RATE: 90-210 : 40-60
ACTIVE SUBSTANCE: Methandienone 10mg/tab