Kalpa Pharmaceuticals
Dianoxyl 20
MADE BY: Kalpa Pharmaceuticals
AMOUNT: 100 tabs
DRUG CLASS: Oral Anabolic Androgenic Steroid
ACTIVE LIFE: 6-8hours
AVERAGE DOSE: 25-100 mg/day
LIVER TOXICITY: High
AROMATIZATION RATE: High
DHT CONVERSION: None
DECREASE HPTA FUNCTION: Yes
ANABOLIC/ ANDROGENIC RATE: 90-210 : 40-60
ACTIVE SUBSTANCE: Methandienone 20mg/tab
Dianoxyl 20 Detailed
Kalpa Pharmaceuticals Dianoxyl 20 mg

Dianoxyl 20 is an oral steroid that contains 10 mg of the hormone Methandienone.
It's a popular choice among bodybuilders, known for its quick results in gaining mass and strength. With its fast effects on the body, Dianabol is often used to kickstart a cycle and provide immediate results while waiting for injectable anabolics to take effect.
Users report significant gains in muscle mass and strength, as well as an intense muscle pump during workouts. It's important to note that some users may experience estrogen-related issues such as bloating and potential development of female tissue under the nipples. To mitigate these side effects, bodybuilders may use estrogen inhibitors like Arimixyl or Nolvaxyl while on Dianabol 20 mg.
Additionally, Dianabol 20 is a C17-alpha alkylated compound, which means it can potentially be toxic to the liver. Therefore, it's recommended to incorporate a liver protectant supplement and keep dosages and cycle duration within a reasonable range (10 weeks or less). Dianoxyl 20 mg can be a valuable addition to any cycle and is commonly stacked with injectable steroids like: Testoxyl Cypionate/Enanthate 250 . It is also commonly used as a "bridge" between cycles or during post-cycle therapy (PCT) to maintain strength and mass while allowing natural testosterone levels to be restored.
Dianoxyl 20 mg is not widely favored by female bodybuilders because it has a high tendency to induce masculizing side effects. Males typically use Dianoxyl 20 mg in a dosage range of 25-100 mg per day for 4-10 weeks. Additionally, a dosage of 10 mg per day is used for bridging or post-cycle therapy (PCT) for as long as necessary.
Please log in to write Dianoxyl 20 review.
Top 5 Dragon Pharma Products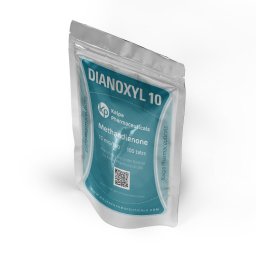 Kalpa Pharmaceuticals LTD, India
MADE BY: Kalpa Pharmaceuticals
AMOUNT: 100 tabs
DRUG CLASS: Oral Anabolic Androgenic Steroid
ACTIVE LIFE: 6-8hours
AVERAGE DOSE: 25-100 mg/day
LIVER TOXICITY: High
AROMATIZATION RATE: High
DHT CONVERSION: None
DECREASE HPTA FUNCTION: Yes
ANABOLIC/ ANDROGENIC RATE: 90-210 : 40-60
ACTIVE SUBSTANCE: Methandienone 10mg/tab
Top 10 Dragon Pharma Products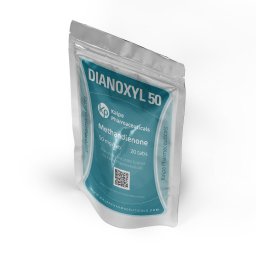 Kalpa Pharmaceuticals LTD, India
MADE BY: Kalpa Pharmaceuticals
AMOUNT: 20 tabs
DRUG CLASS: Oral Anabolic Androgenic Steroid
ACTIVE LIFE: 6-8hours
AVERAGE DOSE: 25-100 mg/day
LIVER TOXICITY: High
AROMATIZATION RATE: High
DHT CONVERSION: None
DECREASE HPTA FUNCTION: Yes
ANABOLIC/ ANDROGENIC RATE: 90-210 : 40-60
ACTIVE SUBSTANCE: Methandienone 50mg/tab
Top 5 Dragon Pharma Products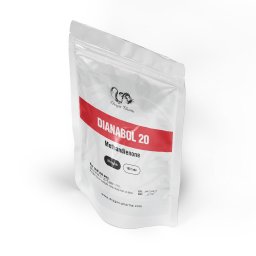 Dragon Pharma, Europe
MADE BY: Dragon Pharma
AMOUNT: 100 tabs
DRUG CLASS: Oral Anabolic Androgenic Steroid
ACTIVE LIFE: 6-8hours
AVERAGE DOSE: 25-100 mg/day
LIVER TOXICITY: High
AROMATIZATION RATE: High
DHT CONVERSION: None
DECREASE HPTA FUNCTION: Yes
ANABOLIC/ ANDROGENIC RATE: 90-210 : 40-60
ACTIVE SUBSTANCE: Methandienone 20mg/tab