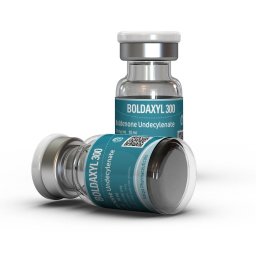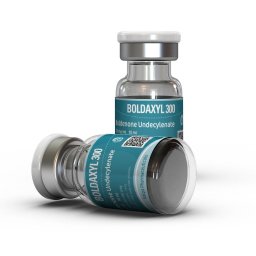 Kalpa Pharmaceuticals
Boldaxyl 300
MADE BY: Kalpa Pharmaceuticals
AMOUNT: 10 ml vial
DRUG CLASS: Anabolic Steroid (for intramuscular injection)
ACTIVE LIFE: 15 days
AVERAGE DOSE: Men 200-600 mg/week, Women 50-100 mg/week
LIVER TOXICITY: None
AROMATIZATION RATE: Low
DHT CONVERSION: Low
DECREASE HPTA FUNCTION: Moderate
ANABOLIC/ ANDROGENIC RATE: 100:50
ACTIVE SUBSTANCE: Boldenone Undecylenate 300mg/ml
Boldaxyl 300 Detailed
Boldaxyl 300
Boldaxyl 300 is an injectable steroid that contains the hormone Boldenone Undecylenate.
The preparation includes 300 mg of Boldenone Undecylenate per ML. Boldenone Undecylenate can be effectively incorporated into both "cutting" and "bulking" cycles due to its well-balanced effects.
It aromatizes very little, minimizing estrogenic side effects like water retention or "gyno". This makes it a favorite among bodybuilders aiming for solid gains without excess bloat, especially when nearing contests.
Additionally, Boldaxyl 300 increases protein synthesis and red blood cell count, improving nutrient transport throughout the body. As a result, it enables more efficient utilization of less food, making it effective for cutting phases.
Furthermore, the increased red blood cell count enhances oxygen transportation, providing athletes and bodybuilders with greater endurance during cardio sessions, further popularizing this drug for fat loss purposes. Users of Boldenone Undecylenate 300mg also observe an increase in vascularity, attributed to its oxidizing benefits.
Bodybuilders using 300 mg Boldenone Undecylenate in cutting cycles often stack it with oral steroids such as Stanozolol or Oxandrolone to enhance anabolic activity while minimizing estrogenic effects. Boldenone Undecylenate is also highly regarded for bulking cycles.
It boosts appetite and facilitates weight gain during the offseason. Its mild nature and steady gains make it effective for longer cycles (12-20 weeks), and users note continuous muscle mass and strength gains while maintaining a defined, vascular appearance throughout bulking.
Bodybuilders often combine 300 mg Boldenone Undecylenate with other anabolic drugs like Testoxyl Cypionate 250 or Nandroxyl 250 to increase muscle size. It is also popular among women bodybuilders due to its mild nature and low androgenic properties. The main side effect is an increase in libido, while masculinizing side effects are rare when used in reasonable doses.
Male bodybuilders typically take Boldenone Undecylenate 300mg in doses of 200-600 mg per week for 8-20 weeks, depending on their goals. Women bodybuilders usually find a dosage of 50-100 mg per week to be effective with minimal side effects. This steroid has a long half-life of 7-10 days and is commonly injected twice per week to maintain stable blood concentrations.
Please log in to write Boldaxyl 300 review.
Top 5 Dragon Pharma Products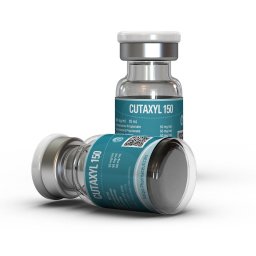 Kalpa Pharmaceuticals LTD, India
MADE BY: Kalpa Pharmaceuticals
AMOUNT: 10 ml vial
DRUG CLASS: Anabolic Steroid (for intramuscular injection)
ACTIVE LIFE: 2-3 days
AVERAGE DOSE: Men 150-450 mg/day (not recommended for women)
LIVER TOXICITY: Low
AROMATIZATION RATE: Medium
DHT CONVERSION: Medium
DECREASE HPTA FUNCTION: Moderate to severe
ANABOLIC/ ANDROGENIC RATE: N/A
ACTIVE SUBSTANCE:
Drostanolone Propionate 50mg/ml
Trenbolone Acetate 50mg/ml
Testosterone Propionate 50mg/ml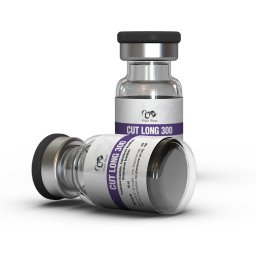 Dragon Pharma, Europe
MADE BY: Dragon Pharma
AMOUNT: 10 ml vial
DRUG CLASS: Androgen; Anabolic Steroid
ACTIVE LIFE: 8-14 days
AVERAGE DOSE: Men 100-300 mg/week
LIVER TOXICITY: yes
AROMATIZATION RATE: yes
ACTIVE SUBSTANCE:
Trenbolone Enanthate 100 mg/ml
Testosterone Enanthate 100 mg/ml
Drostanolone Enanthate 100 mg/ml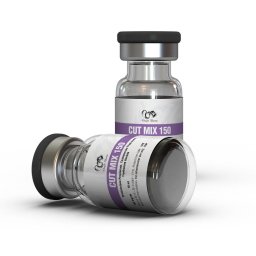 Dragon Pharma, Europe
MADE BY: Dragon Pharma
AMOUNT: 10 ml vial
DRUG CLASS: Anabolic Steroid (for intramuscular injection)
ACTIVE LIFE: 2-3 days
AVERAGE DOSE: Men 150-450 mg/day (not recommended for women)
LIVER TOXICITY: Low
AROMATIZATION RATE: Medium
DHT CONVERSION: Medium
DECREASE HPTA FUNCTION: Moderate to severe
ANABOLIC/ ANDROGENIC RATE: N/A
ACTIVE SUBSTANCE:
Drostanolone Propionate 50mg/ml
Trenbolone Acetate 50mg/ml
Testosterone Propionate 50mg/ml