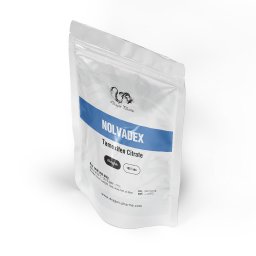 Dragon Pharma
Nolvadex 20mg
MADE BY: Dragon Pharma
AMOUNT: 100 tabs
DRUG CLASS: Selective Estrogen Receptor Modulator
ACTIVE LIFE: 6-7 days
AVERAGE DOSE: 10-40 mg/day
ACTIVE SUBSTANCE: Tamoxifen Citrate 20mg/tab
Nolvadex 20mg Detailed
Dragon Pharma Nolvadex

Nolvadex is a non-steroid anti-estrogen medication used in the treatment of breast cancer.
It is prescribed for metastatic breast cancer, post-surgery and post-radiation therapy, and prevention of breast cancer in high-risk patients. By blocking the growth of breast cancer, Nolvadex interferes with the effects of estrogen in breast tissue. It may also be prescribed for inducing ovulation in certain women.
The mechanism of action of Nolvadex involves the competitive inhibition of estrogen receptors in target organs and tumors. The complex formed by Nolvadex with the receptor and cofactor is transferred to the cell nucleus, preventing cell hypertrophy regulated by estrogen. The impact of the medication can last for several weeks after a single dose.
In women, Nolvadex stimulates the production of gonadotropic hormones of the hypophysis, leading to ovulation. In men, Nolvadex increases the concentration of luteinizing hormone, follicle-stimulating hormone, testosterone, and estrogen in the blood serum. It is used for the treatment of breast cancer in both women and men, especially after castration, as well as for other cancers with estrogen receptors, kidney cancer, melanomas, and sarcomas of the soft tissues.
The dosage of Nolvadex should be followed as prescribed by the physician, usually for a long-term treatment of around two years. It should be taken with food and a large glass of water, either as a single dose or divided into two doses in the morning and evening. Nolvadex tablets should not be chewed or crushed. Certain precautions should be taken when using Nolvadex.
It is contraindicated in patients with hypersensitivity to the medication, women undergoing coumarin-type anticoagulant therapy, or with a history of deep vein thrombosis or pulmonary embolus. Pregnant or breastfeeding women should not use Nolvadex. Caution is advised in patients with eye diseases, hyperlipidemia, leukopenia, thrombocytopenia, hypercalcemia, severe thrombophlebitis, or a history of thromboembolism.
Common side effects of Nolvadex include hot flashes, nausea, vomiting, and weight gain.
Please log in to write Nolvadex 20mg review.
Top 10 Dragon Pharma Products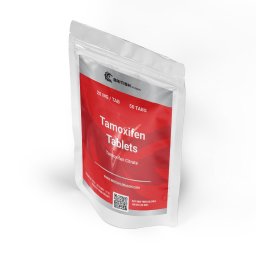 British Dragon Pharmaceuticals
MADE BY: British Dragon Pharma
AMOUNT: 50 tabs
DRUG CLASS: Selective Estrogen Receptor Modulator
ACTIVE LIFE: 6-7 days
AVERAGE DOSE: 10-40 mg/day
ACTIVE SUBSTANCE: Tamoxifen Citrate 20mg/tab
Top 5 Dragon Pharma Products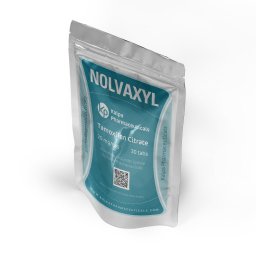 Kalpa Pharmaceuticals LTD, India
MADE BY: Kalpa Pharmaceuticals
AMOUNT: 30 tabs
DRUG CLASS: Selective Estrogen Receptor Modulator
ACTIVE LIFE: 6-7 days
AVERAGE DOSE: 10-40 mg/day
ACTIVE SUBSTANCE: Tamoxifen Citrate 20mg/tab
Top 3 Dragon Pharma Products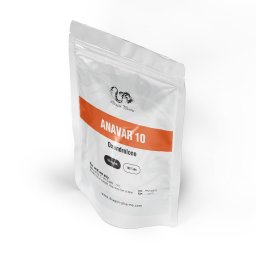 Dragon Pharma, Europe
MADE BY: Dragon Pharma
AMOUNT: 100 tabs
DRUG CLASS: Oral Anabolic Androgenic Steroid
ACTIVE LIFE: 8-12 hours
AVERAGE DOSE: Men 20-100 mg/day, Women 2.5-10 mg/day
LIVER TOXICITY: Low
AROMATIZATION RATE: None
DHT CONVERSION: Low
DECREASE HPTA FUNCTION: Dose-dependent
ANABOLIC/ ANDROGENIC RATE: 322-630:24
ACTIVE SUBSTANCE: Oxandrolone 10mg/tab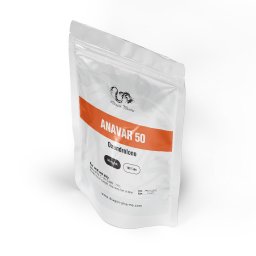 Dragon Pharma, Europe
MADE BY: Dragon Pharma
AMOUNT: 100 tabs
DRUG CLASS: Oral Anabolic Androgenic Steroid
ACTIVE LIFE: 8-12 hours
AVERAGE DOSE: Men 20-100 mg/day, Women 2.5-10 mg/day
LIVER TOXICITY: Low
AROMATIZATION RATE: None
DHT CONVERSION: Low
DECREASE HPTA FUNCTION: Dose-dependent
ANABOLIC/ ANDROGENIC RATE: 322-630:24
ACTIVE SUBSTANCE: Oxandrolone 50mg/tab